Discussion Starter
·
#1
·
Hey all, I am in the process of getting my house setup for a generator. I am going to start out with something in the area of a 10Kw - 12Kw portable. I am thinking I would like to get a service entrance manual transfer switch for 200AMP. So I can have the utility power and the generator both connected to this switch, and then from the switch to my existing electric panel. Obviously no utility going direct into the electric service panel anymore. So the whole house would be powered from the transfer switch and I don't have to worry about back-feeding the utility. I would wire up an inlet box on the outside of the house that feeds into the transfer switch for the generator. My entire house won't get close to the 10Kw use, so I am not worried about that. Some questions if you don't mind...
1) Is my basic plan sound or bad idea?
2) I am having a real hard time finding an SE Manual 200AMP manual Transfer switch. I think I want something like this: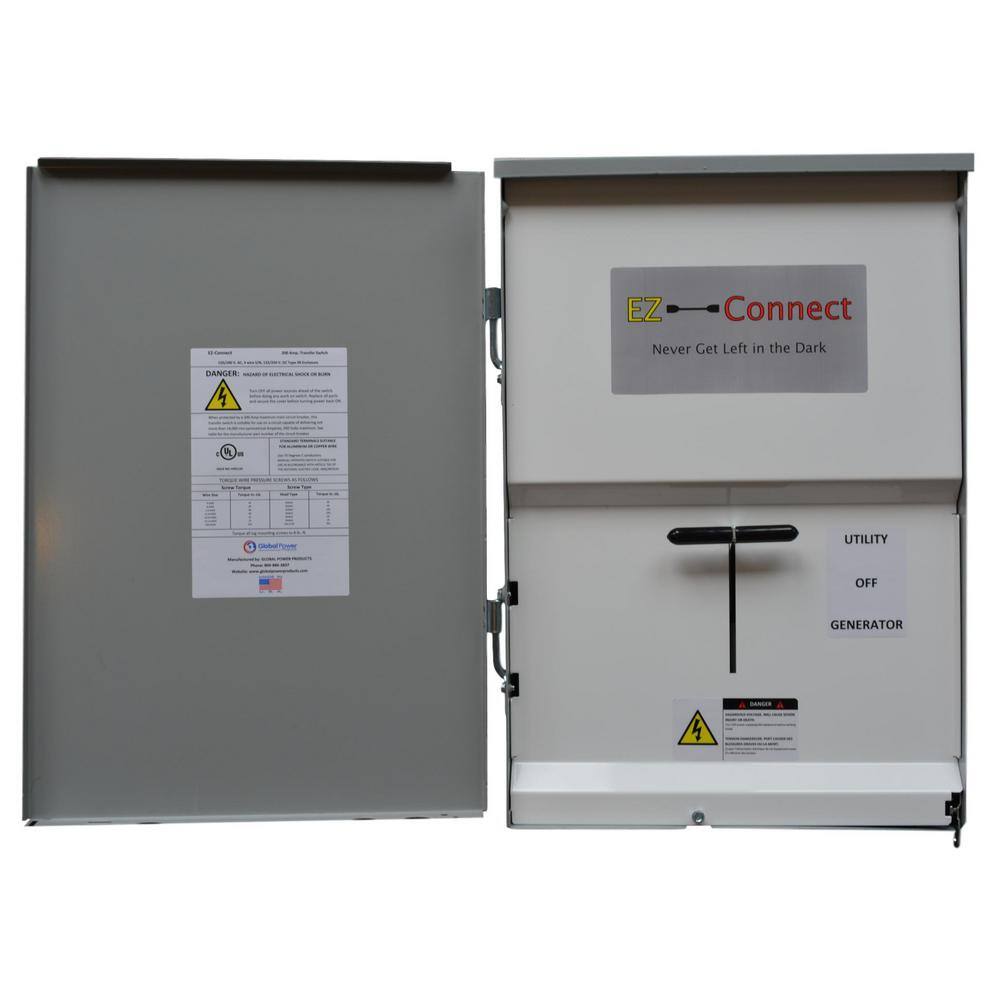 EZ-Connect transfer switch is for portable generators and allows the homeowner to feed their entire electrical panel up to the capacity of their generator. The EZ-Connect is UL Listed and prevents dangerous
But HD doesn't actually have them, and I can't find anything similar online?
3) I am thinking at some point I may want to get a whole house standby, if that is the case, should I get an ATS for future purposes instead of manual, but just operate it for now in "manual" mode while I have the portable generator? Are there ATS that you can put into "manual" mode? Not sure if I would ever actually get the whole house standby so I am thinking the cost difference of ATS vs. manual may not be worth it? I can always stay with manual even if I get a whole house standby, right?
I really appreciate any insight to this!