Discussion Starter
·
#1
·
All,
I bought a cheap fuel cap adapter for my EU2200i a while back and set it up to run the same hoses and tanks I run all my gasoline engines off of (outboard motors, generators namely). I never had a reason to hook it up and run it until this weekend, but have had the set up around for some time.
Results of the "test" -
The cap is too big to thread tightly against the tank opening. When tightening the threads jump off. This makes it very difficult to get the seal needed to get the vacuum through the hose to draw fuel from the tank.
Another issue I came across is the fuel cap on the 6 gallon tanks I have should be self-venting. They have worked with our outboard engines for as long as I can remember. However, with the weak draw from the EU2200i the venting was not adequate. Before I went to bed when we were camping over the weekend I went out to check on it just to make sure it was "working" and it was not. I loosened the adapter cap and used the primer bulb to re-fill the tank on the generator. Then I tightened the adapter carefully and opened the cap on the tank so it could breathe freely. The set up ran this way the whole rest of our outing. When I shut down the generator around 6-7:00pm the fuel level in the generators' tank was still up to the strainer sock = barely any depletion in the generators' tank. Success!
For what it is worth, in the ~27 hours it ran we used about 4-5 gallons of gas. On the high end of that - 27 hours and 5 gallons - that is .185 gallons/hr, or 24 ounces of fuel an hour. Thats pretty darn good! Usage was mostly 2 fans, an LED work light, and an AC unit. I did run a drill and a ham radio for a little bit, but not very much. I had a power meter running also to record the kwh, I don't have that figure just yet but I can grab it later.
I am not sure if the cap adapter in the link below is the exact one I ordered, the listing for what I ordered is gone, but this is very similar - looks identical.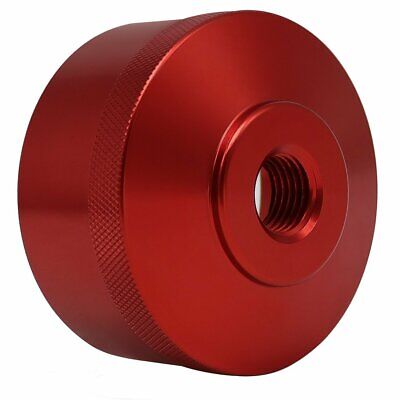 WIDELY APPLICATION:Works for Honda EU1000i, EU2000i, EU2200i, EU2200ic, EU3000i Handi, Champion 2000watt, Westinghouse 2200watt. GREAT FUNCTION: Anyone who owns a suitcase honda generator knows that the fuel tank is far too small.